Winsome Riding Academy is an educational organization serving Boston and the South Shore. We provide equine assisted activities and therapies (EAAT) in a fun, safe environment. We offer a customized learning experience for children and adults with diverse physical, intellectual and social challenges.
Diversity lies at the very heart of our riding school. We strive to provide everyone equal access to the enjoyment of horsemanship, regardless of race, ethnicity, gender, age, religion, sexual orientation, socioeconomic status, or physical and cognitive abilities. We are committed to creating opportunities for all students to experience the transformative power that lies within themselves along their riding journey. Our foremost goal is to cultivate a welcoming and safe environment while supporting you through your equine experience. Our remarkable horses are here to lend their assistance and we are excited to welcome you to our community! 
Educate, Advance, Grow, Learn, Enhance
Using the human/horse relationship, Winsome helps educate and enhance the lives of people with life challenges. We want to give students of all social and economic backgrounds the opportunity to build their strength and gain the confidence they need to soar like an EAGLE!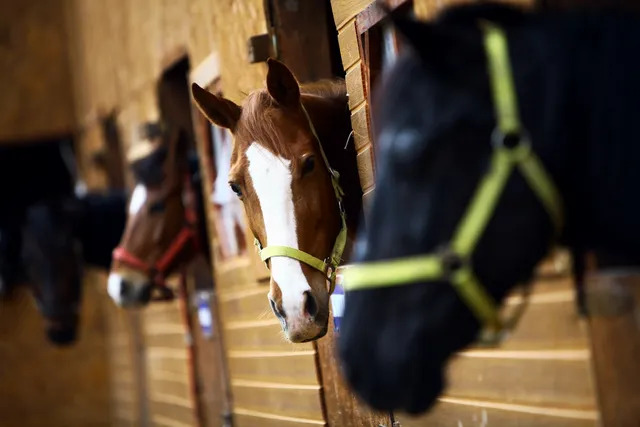 Winsome Riding Academy, Inc. provides personalized lesson plans for our clients by working together with their families and caretakers. Our clients include children and adults with the following disabilities:
Winsome Riding Academy, Inc. uses horses and riding and the environment to help people with disabilities. Licensed PATH instructors lead programs that are designed to build muscle-tone, self-esteem, and self-confidence that contribute to improved physical, emotional, and mental well-being.